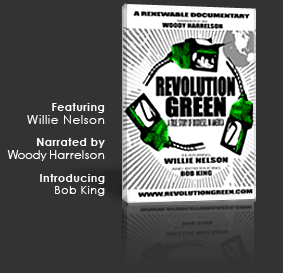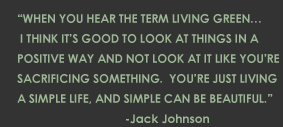 NOW EXCLUSIVELY AVAILABLE THROUGH VIDEO ON DEMAND!!!


Time Warner Cable, Comcast, DirecTV, Dish Network...search your cable company's Video On Demand menu for Revolution Green, and watch the documentary that will change how you look at the choices we make everyday!
ALSO AVAILABLE ON NETFLIX!!! click here
Or, purchase and own this ground-breaking documentary film about biodiesel. Including 10 exclusive DVD featurettes exploring different solutions of conservation, sustainable living and many of the interconnected issues affecting biofuels today.

| | | |
| --- | --- | --- |
| | | |
| | | Evolution, not Revolution with Woody Harrelson |
| | | Reduce, Reuse, Recycle with Jack Johnson |
| | | Learn How To Compost |
| | | Local & Sustainable Biodiesel: The Oregon Example |
| | | Biodiesel Oilseed Crops 101 |
| | | The Diesel Myth |
| | | The Sustainable Biodiesel Alliance |
| | | Going Green On The Road With Guster |
$19.95
(+ $2.00 shippping & handling)